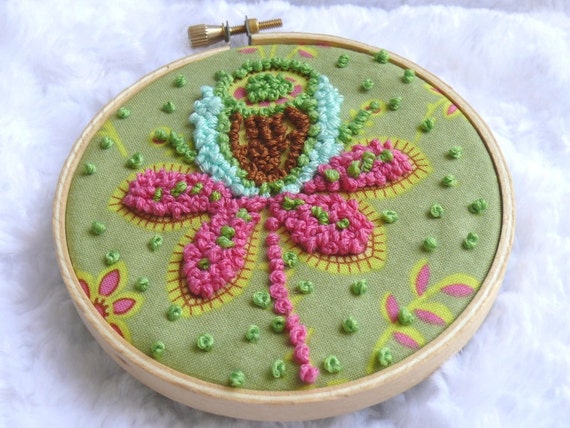 1.
Name (first only) and city/town you live in?

Nesha, Calgary, Alberta
2.
What you sell and why?

I design and sell baby/doll quilts made from vintage fabric and my love of vintage chenille. I have always been fascinated with vintage chenille because of the history, textures and colors that bring beauty and softness to family, friends and most importantly babies. As well I recently discovered embroidery and am fascinated that I can create the same textures, designs and color that vintage chenille is famously know for.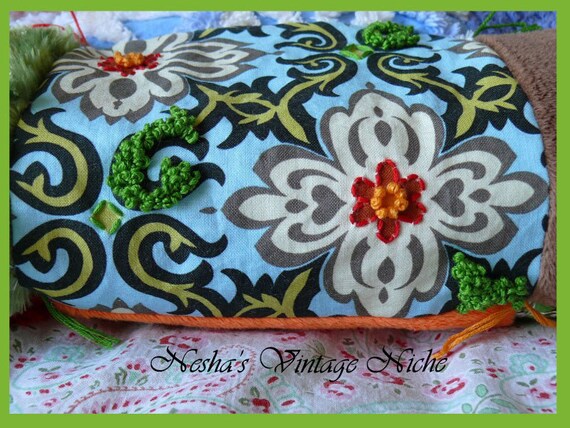 3.
When and how you got started?

I started collecting vintage chenille back in 2004 and started immediately designing vintage chenille quilts and selling vintage chenille fabric for other clients to help create their own quilts.
4.
How did you decide on your shop name?

I created my business name really from my nick name "Niche" which sounds exactly like my friends and family call me "Nesh". As well I believe I do have a Niche for what I collect and sell. As well since my obsession is with vintage fabric I decided to put my first name, the word vintage and my nick name all together. Nesha's Vintage Niche.
5.
Is there an item in your shop you enjoyed making the most and why?

That is easy, I love creating Vintage Chenille Patchwork quilts.
6.
What's your favourite part of the selling experience?

I am fascinated with photography and love creating pretty pictures with my designs, creating and designing with my favorite vintage fabric,making "connections" with other fellow sellers/buyers, and most importantly the joy I receive from hearing from past clients on how the baby quilt I made for their child is their STILL their favorite quilt/blankie and plays a important part in their little lives.
7.
Do you have a day job?

My day job is working as a Surface Administrator in the Oil and Gas corporate world.
8.
Are there other crafts you'd like to try?

Someday I would love to learn knitting, crocheting and designing with either wool or felt. I also would like to get back into making little girls/doll clothes from vintage fabric.
9.
Please provide 5 random facts about yourself to help the team get to know you better.
1) Volunteered in the C-Section newborn nursery (cuddling babies and watching parents bond with the baby for the first few minutes of their child's life) & Study to become a Doula (Labour and Delivery Coach).
2) Daily maternal inspiration - my three 3 beautiful children (19 yrs, 16 yrs & 9 yrs)
3) Born and raised in Calgary for 42 years!
4) Goal is to one day retire from the Corporate world and live by the Ocean or the country and continue creating and designing with vintage fabric and creating beauty in other peoples lives.
5) Further explore my energy and the effects I bring forth to newborns. Been called more than once as the "baby whisper" and would like to explore more on that.
Thanks so much for participating Nesha! You can also find Nesha here: